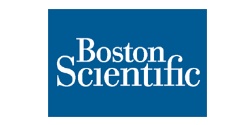 REGIONAL SALES MANAGER
Career Growth- Purpose and Passion – Market-Leading Product - Fair Compensation
At Boston Scientific you will find a collaborative culture driven by a passion for innovation that keeps us connected on the most essential level. With determination, imagination and a deep caring for human life, we're solving some of the most important healthcare industry challenges. Together, we're one global team committed to making a difference in people's lives around the world. This is a place where you can find a career with meaningful purpose – improving lives through your life's work.

About the Role:
Core objective of this role is to support the National Sales Manager in achieving the goals and objectives of the Division they represent. Aid the achievement of customer satisfaction and business growth through focused business planning and people management.
Key Responsibilities:
Maintains knowledge of the industry trends and the competition and modify and prioritize regional strategies accordingly.
Develops and executes sales strategies and activities in conjunction with the National Sales Manager.
Plans and controls expenses to ensure sales objectives are met within budget.
Visits customers and / or potential customers of Boston Scientific on a regular and planned basis to promote products and services to achieve revenue targets.
Prepares monthly/quarterly regional sales forecast and participates in the determination of market potential and sales expense estimates. Identifies sales forecast gaps, submits corrective strategies and implements sales growth.
Monitors own and team member/sales agencies' sales performance on an ongoing basis, initiating corrective actions, preparing reports, summaries, analysis and documentation on all aspects of region management
Show ongoing usage of Sales Force and encourages team to update frequently.

What we are looking for:
Several years experience in sales management, in the medical devices industry
Understanding of the market and factors affecting it, including key competitors and customers needs.
Business acumen and business planning
Ability to create and manage sustainable and impactful relationships (both internally and externally)
Timely and efficient execution of commercial plan
Ability to influence and engage others with impactful communication
Team spirit and collaboration
Fluent in English
Willing to travel
Degrees of interest: Engineering - Biomedical
Add to my event