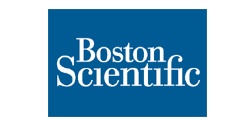 Specialist II, Clin Educ Svs
Purpose Statement
Promote company products through education of current & potential customers and implant within a defined region by providing clinical education for variety of issues.Responsible for the day-to-day field execution and management of Boston Scientific clinical trials at selected clinical trial centers.
Key Responsibilities
Commercial Support:Under general supervision, serve as primary resource for clinical support consisting of tackling variety of issues relating to troubleshooting, programming, and patient follow-up for company products.
Educate customers on the merits and proper clinical usage of company products by giving presentations and demonstrations using appropriate formats and platforms (e.g., slides, manuals) to keep all customers abreast of the latest BSC products.
Attend unit implants in the labs and operation rooms of hospital accounts and perform patient follow-up to assure customer and patient success with the implanted products.
Team up with Sales Rep to meet existing and potential clients (e.g., physicians, physician office groups at hospitals) to identify their clinical needs, goals, and constraints related to patient care and to discuss and demonstrate how company products can help them to achieve their goals.
Keep on developing business relationships with hospital personnel (e.g., through casual conversation, meetings, participation in conferences).
Respond to customer needs and complaints regarding products and service by developing creative and feasible solutions or working with other related personnel (e.g., sales, clinical, research, marketing, technical support) to develop optimal solutions.
Clinical Trial Support:Managing and providing technical support for clinical trial activity within assigned territory by supporting the site authorization process and study procedures as defined in the clinical investigational plan.
Providing intial and continuous training, education and support for clinical center personnel on clinical trial protocol, clinical process, products and features under investigation, and procedures involving those products and features.
On-call duties may be required 24 hours a day, 7 days per week.

Quality System Requirements
In all actions, demonstrates a primary commitment to patient safety and product quality by maintaining compliance to the Quality Policy and all other documented quality processes and procedures.
For those individuals that supervise others, the following statements are applicable:
Assures that appropriate resources (personnel, tools, etc.) are maintained in order to assure Quality System compliance and adherence to the BSC Quality Policy.
Establishes and promotes a work environment that supports the Quality Policy and Quality System.

Job Scope and Leveling Guidelines
Problem Solving
Planning and Organization
Discretion/Latitude; Supervision Received; Decision Making
Business Relationships and Project Management
Impact
Liaison
Mentoring
Degrees of interest: Engineering, Sciences
Add to my event