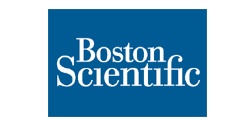 Representative I, Field Clin
Purpose Statement
Provide day-to-day field clinical study, technical/application and education support, site management, coordination and training. Promote clinical programs through education of current and new investigators by providing clinical strategy and case support in order to achieve company objectives.

Key Responsibilities
Clinical Role
Assist in the site selection, qualification, and initiation processes for trials
Key contact with the physicians and the research team during the patient screening and enrollment for clinical investigation, providing the support needed to collect all required screening materials for review by the assigned review committee and/or the sponsor
Assist the Clinical department and the hospital research team during the conduct of the study, as well as after the procedure, in all study-required data collection, including but not limited to adverse and serious adverse events reporting, source data collection, CT and echocardiographic images, etc..
Device Management: Monitor inventory levels, initiate logistics, i.e. shipments and movement tracking of investigational products according to regulatory and company guidelines. Monitor the levels and expiration dates of investigational product in the field. Coordinate communication between internal and external customers to facilitate return of product according to departmental SOP.
Ensure clinical trials are compliant to regulatory and company guidelines.
Education/Training Role
Assist in the development of the training plans/materials. This includes but is not limited to: hands-on training such as simulated procedures and SIM models, as well as training materials development and preparation.
Educate and train physicians, hospital personnel and hospital staff on technical matters relating to the company products by conducting and/or coordinating one-on-one training sessions, in-service education programs, and seminars and/or outside symposiums. Provide training and resources for hospital staff to enable them to conduct training for their personnel
Selling Role:
Collaborates with the Territory Manager on business strategy and tactics at the physician level. Demonstrates mastery of all sales tools and prorams available. Demonstrates a deep understanding of the competitions strengths and weaknesses. Drives HCE activities.
Technical/Engineering Role
Assist in the clinical study procedure (sterile field), playing a key role in the device preparation, as well as providing technical support and device and system troubleshooting as needed. Key role in maintaining compliance for peri-procedural data capture (images, steps of device delivery and performance, operators' feedback, etc.) during the study procedure, enabling close monitoring of the device performance and procedural enhancement through constant communication with the field engineers.
Responsible of the development of the internal case summary reports template as well as their completion.

Quality System Requirements
In all actions, demonstrates a primary commitment to patient safety and product quality by maintaining compliance to the Quality Policy and all other documented quality processes and procedures.
For those individuals that supervise others, the following statements are applicable:
Assures that appropriate resources (personnel, tools, etc.) are maintained in order to assure Quality System compliance and adherence to the BSC Quality Policy.
Establishes and promotes a work environment that supports the Quality Policy and Quality System.

Job Scope and Leveling Guidelines
Problem Solving
Planning and Organization
Discretion/Latitude; Supervision Received; Decision Making
Business Relationships and Project Management
Impact
Liaison
Mentoring
Degrees of interest: Engineering, Sciences
Add to my event