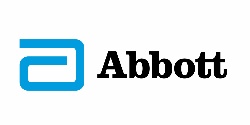 Field Clinical Operations Specialist
As a Field Clinical Operations Specialist you ensure that assigned clinical projects are planned, conducted and progress/results communicated in compliance with relevant local, national and international clinical trial regulations/guidelines and with the highest standard of quality defined by Company Standard Operating Procedures (SOPs) and by Good Clinical Practice. You participate to the promotion of Abbott professional image as a clinical and scientific company.
Roles & Responsibilities
> Coordinate, implement, execute and support all the assigned Clinical Projects;
> Facilitate/support adequate site activation times, enrollment rate and data quality with regular and frequent visits to the assigned centers;
> Take proactive measures to ensure site activation and project enrollments within timelines and defined forecasts;
> Coordinate timely and quality data collection and ensure compliance in safety reporting;
> Guarantee data quality through periodic reporting on CRF status, site compliance and regular visits to the centers;
> Guarantee periodic communication to ECs and CA according to the applicable legislation (if applicable) and be responsible of the correct study documents archiving;
> Coordinate or perform (when applicable) site compliance, data quality activities, and monitoring activties in cooperation with the Field CRA;
> Communicate internally on project progress to stakeholders;
> Develop/coordinate/execute action Plans and collect all projects associated documents;
> Identify and qualify appropriate study sites, physicians and staff in accordance with all internal stakeholders and SOPs.
> Train field people assigned to projects;
> Ensure project products availability and traceability (if applicable);
> Ensure study/country/center specific essential documents are generated and filed in project administrative binders/OC database and project folders on internal network;
> Define requirements and coordinate service providers (if applicable);
> Coordinate and communicate regularly with Investigators and Steering Committee / Adjudication committee / DSMB members;
> Ensure regular payments of project fees as per agreements;
> Ensure proper communication between the Investigators and BCC/US for sub analysis, publications and data management for Global projects;
> Take active role in presenting clinical activities in local internal and external meetings;
> Coordinate data analysis for local projects (when applicable);
> Be the clinical reference point for local clinical activities in the assigned area (when applicable)
Education & Background
> Medical/biomedical/bioengineer/bioscience/scientific background (MS/BS/Engineer/PhD/MD, etc) or relevant previous experience knowledge and skills (e.g. languages, PC …);
> Fluency in English (both written and verbal), any other European/local language is an asset;
> Proficiency in MS Office, Clinical Database (preferably Oracle);
> 3-5 years of experience in clinical projects, as project leader or CRA, in medical device, biotech or pharmaceuticals industry/CRO;
> Team player with positive constructive attitude to solve problems. Eager to learn, stress resistant;
> Organized, on-time, and detailed project management skills;
> Expertise with GCPs, and regulatory compliance guidelines for clinical trials (e.g. applicable ISO Standards, FDA);
> Organized, on-time, and detailed project management skills;
> Ability to travel at least 70%, including internationally.
Degrees of interest: Engineering - Biomedical
Add to my event