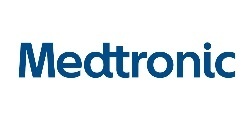 SALES REPRESENTATIVE RENAL CARE SOLUTIONS IT
ATTENZIONE: questa posizione non è attualmente aperta, ma è una di quelle che l'azienda ricerca con maggior frequenza.
Renal Care Solutions
Is a new and evolving business area for MITG and Medtronic. We strive to improve outcomes, access to care and quality of life for patients affected by renal disease by offering a full range of affordable products, services and solutions — to take renal care globally Further, Together.
Together Medtronic, MITG and legacy Bellco are working to improve how healthcare addresses the needs of more people, in more ways and in more places around the world. As one company, we can accelerate and advance our ability to create meaningful innovations - but we will only succeed with the right people on our team. This is the ideal opportunity to join us, and be part of our commitment to the health of others.
We know the combined resources of Medtronic support functions, MITG and legacy Bellco will be transformative, creating new methodologies and new opportunities in the renal disease management. Whatever your specialty or ambitions, you can make a difference at Medtronic – both in the lives of others and your career.

Job Purpose
In this exciting and challenging position as a Regional Sales Representative Renal Care Solutions you will be in charge of all the Renal Care Solutions Businesses: Chronic End Stage Renal Disease, Acute Renal Disease in the ICU setting and Vascular Access business within a very innovative product area and will have a strong impact of our business success. You will become part of a motivated and dynamic team.
You will report to a RCS Regional Sales Manager, and will strongly interact with your colleagues both from Cronic and Acute Care Application Specialist and Vascular Acces Sales Specialist.
Your Mission
Is to support the growth of the Renal Care Solutions businesses in Italy
This is a great opportunity for the successful candidate to support the growth of a new division that will impact patients and provide career opportunity in a dynamic and growth environment

Key Responsibilities:
Promotion/Selling of RCS products and activities in the area of responsibility
Achievement of Budget assigned for the product lines and product focus
Management of sales and negotiations in the public and private institutions
Presentation of the technologies and products to target customers and support the correct use of tools and products
Launch of new products to the customers selected in line with the Businesses objectives
Implementation promotional action plans in the area of responsibility
Coordination of the major players in the market (Key Opinion Leader and administrative operators)
Effective use of the clinical literature reference
Identification of business opportunities and follow up on assigned projects
Identification and planning of commercial solutions applicable to the area of responsibility
Support for events on his territory
Availability to travel across the country and in Europe for conferences and events

Experience:
Preferably, Healthcare related (medical or scientific) degree or its equivalent;
Minimum of 5 years of field experience in medical device companies
Previous experience in medical device and/or equipment sales is a plus
knowledge and experience of dialysis is a plus
Target oriented, with successful sales experience, preferably in the Healthcare industry
Highly committed to customers' satisfaction and long-term relationship development
Culturally aware of company strategy and able to enthuse customers about its products and solutions
Thorough understanding of the national / local health care system
Tender regulations expertise
Skills:
Results driven
Hands-on with a sense of urgency
Strategic / analytical capabilities
Result-focused, able to set priorities, and manage projects / initiatives in a timely fashion
Develops plans by selecting appropriate information, recognizing assumptions, developing hypotheses, and reaching valid conclusions
Ability to identify and react to potential threats and opportunities for the responsible port-folio
Project management abilities

Competency behaviors:
Strong communicator, charismatic, enthusiastic with positive thinking and a "can do" attitude
Strong team player with high integrity standards. Able to work in a fast changing, demanding and highly matrixed business environment
Demonstrate business acumen and use this accordingly
Engaging and persuasive personality
Assertive
Persists in efforts to achieve goals despite barriers

Additional requirements
Knowledge of MS Office package
Drive license
Experience using SalesForce CRDM is a plus
Degrees of interest: Preferably, Healthcare related (medical or scientific) degree or its equivalent
Add to my event