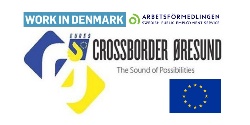 CELL CULTIVATION SCIENTIST FOR UPSTREAM DEVELOPMENT TEAM
Are you passionate about working with the cultivation of mammalian cells? Do you thrive on working with state of the art laboratory/pilot technology and automation of cultivation processes? The Upstream Development team is constantly aiming at transforming our cultivation platforms. We do so through a number of strategic projects in close collaboration with internal stakeholders and external partners. We are therefore looking at expanding our department with a cultivation scientist to help boost our efforts within existing cultivation platforms as well as being part of setting up or evaluating new platforms and equipment.
About the department
Upstream Development is part of Chemistry, Manufacturing and Control (CMC) & Active Pharmaceutical Ingredient (API) Development within the Research and Development organisation. We are a dedicated team of highly specialised and experienced employees consisting of scientists, laboratory technicians and students. As a department we are responsible for development of cultivation processes. Initial process designs are handed over from Research Groups to the department. Our task is then to develop the final cultivation process suitable for up-scaling to internal pilot plant facilities. As part of this development flow we take responsibility for structured, constructive and convincing interactions and dialogues with our colleagues in both research and as well as in the pilot plants to which our processes are transferred.
The position
In the role as Cell Cultivation Scientist, one of your main responsibilities is to outline and execute the development of cultivation processes for new cell lines in close dialogue with your colleagues in the department. The goal is to secure a process of high quality in terms of yield, low by-products and robustness within the deadlines set out by the project. It is expected that you spend a considerable amount of time in the laboratory to help introduce new technologies, optimise existing use of equipment or develop new procedures. This engagement in laboratory work also includes active participation in daily planning board meetings. Finally, you are expected to contribute to project execution activities including participation in project planning meetings, task force meetings, preparation of status reports and tech transfer processes.
Qualifications
You hold a degree, preferably a PhD, within Mammalian cell science/technology, Biochemical Engineering or Chemical Engineering supplied with cell physiology experience. Ideally, you have hands-on experience with mammalian cell cultivation systems from the industry and you are used to working systematically with developing or maturing existing cultivation systems.

Setting up new cultivation systems takes place in close collaboration with colleagues from Research, Development and the Product Supply organisation. Hence, we expect you to have experience with stakeholder management, engaging in technical discussions and you have a collaborative mind-set. Finally, your level of technical insight and experience makes you comfortable in representing your company at external meetings or as company representative in technical discussions with external partners.
Working at Novo Nordisk
At Novo Nordisk, we use our skills, dedication and ambition to help people with diabetes. We offer the chance to be part of a truly global work place, where passion and engagement are met with opportunities for professional and personal development.
Degrees of interest: Mammalian cell science/technology, Biochemical Engineering or Chemical Engineering
Add to my event