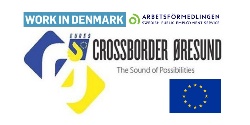 RESEARCH SCIENTIST IN BACILLUS PHYSIOLOGY
Do you want to pioneer science and improve food and health for more than 1 billion people every day?

At Chr. Hansen, we work to improve food and health and our natural ingredients are consumed by more than 1 billion people every day.

Our success is built on more than 140 years of innovation and a commitment to ensure the wider adoption of natural ingredients. This allows us to expand innovations into new areas, and to continue working towards a better world. As a global market leader in bioscience, we have the opportunity to address important global challenges such as food waste, healthy living and sustainable agriculture – and we need the brightest and most passionate people on board to succeed. Want to join us?

A career with Chr. Hansen
Joining Chr. Hansen is your opportunity to make a meaningful difference while taking part in pioneering science. Our founder, Christian D. A. Hansen, was a true entrepreneur and that mentality is still very present and valued today as we look for new talent to strengthen our team. We value people who can come up with new ideas and who want to form their own work practice and methods.

We believe that engagement matters, and therefore we strive to make an optimal environment for development by promoting a collaborative culture with the passion to make a difference.

Research Scientist in Bacillus Physiology
We are looking for a researcher for our Experimental Systems Biology Department, in the Bacterial Physiology unit, Discovery function of R&D.

With our ambition of 8-10% organic growth we are expanding our R&D capacity and Microbial Physiology activities. Being a company based on science we strive to deliver cutting edge products that arise from insights into microbial physiology and biochemistry. To this end, we apply a systems biology approach for knowledge generation decoding of molecular mechanisms. Thus, we seek a researcher with a strong scientific background and a proven track record on microbial physiology and hands-on experience on application of omics approaches to bacterial systems, with emphasis on experimental methods development. The scientist will report to the Manager of our Experimental Systems Biology department.

Specialized researcher who loves to spend time in the lab
As a research scientist in the Experimental Systems Biology department your main task will be to apply systemic approaches for in depth physiological characterization of industrial Bacilli.

Other tasks include:
Elucidate molecular mechanisms underlying key phenotypes in Bacilli using systems biology approaches
Apply state-of-the-art omics methodologies for in-depth physiological characterization of industrial Bacillus strains
You will plan, execute and manage relevant project tasks in your field of expertise
You will actively participate in idea maturation sessions
You will establish and mediate collaborative efforts in the team, with stakeholders and potential external partners in your field of expertise
You will be responsible for the documentation and communication of data, communicate and discuss results with the team, manager and stakeholders
You will secure intellectual property rights
This position is located at Chr. Hansen A/S in our headquarters in Hørsholm, Denmark.

Passionate, motivated and creative researcher
For this position we request a solid background in microbial physiology, omics experimentation in bacteria and omics assay development. We encourage self-driven candidates that are passionate about developing methods and tools to solve biological questions.

A PhD in Microbial Biotechnology, Chemical Engineering, Biochemistry, Microbiology or equivalent is mandatory. In addition, you are/have:
Experience in the field of microbial physiology, particularly in the application of systems approaches to decode bacterial phenotypes; physiology of Bacilli expertise is advantageous.
Documented scientific excellence in the form of high-quality publication record
Experience in doing research in multidisciplinary environments
Excellent oral and written communication skills in English
As we consciously thrive to meet ambitious goals we are looking for a highly skilled and driven person to contribute to this journey. Therefore, it's essential that you are proactive and can operate independent and ensure progress on your tasks and the projects you are a part of. Being a researcher, we expect you to be innovative and enthusiastic towards new ideas.

You will join a high paced environment with a lot of interactions and collaborations with different stakeholders, so you need to have a team-oriented approach and ability to multitask and prioritize.

Your new department
The Bacterial Physiology unit aims at delivering top notch microbial leads to the Chr. Hansen value chain by applying a systems biology approach to generate the molecular and biochemical knowledge required to guide strain improvement strategies. The unit consists of three departments, Experimental Systems Biology, Computational Systems Biology and Strain Development and a total of 31 employees. The Experimental Systems Biology department (12 members) characterizes key industrial strains in-depth to decode key bacterial phenotypes and understand mode of action.

As part of the Discovery organization in R&D we bridge academic research with new product development by improving our in-depth understanding of bacterial physiology to guide screening and strain improvement activities.

We offer
We offer a permanent position and a stimulating, international workplace within a professional organization focused on linking solid scientific research to business opportunities. In addition, we offer a good team with dedicated colleagues and a comprehensive scientific network in modern research laboratories.
Degrees of interest: A PhD in Microbial Biotechnology, Chemical Engineering, Biochemistry, Microbiology or equivalent is mandatory.
Add to my event