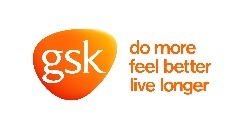 Master Thesis Process Engineer – Siena
Technical Research and Development Drug Product team is responsible for the development of new vaccine product candidates and of the relevant manufacturing processes, up to their transfer to the production facilities. In this context, lyophilization represents one of the most complex steps in the manufacturing of the vaccine product. A project is currently ongoing within the funcion in order to evaluate and introduce innovative methodologies based on modeling to accelerate development and transfer activities for lyophilization processes.
In this context an opportunity for an internship with the scope of a MSc thesis is currently available. Objective of the thesis is to investigate and compare advanced modeling techniques to streamline lyophilization process development activities.
Project description:
The candidate's main tasks will concern:
• the development and in silico implementation of models of the lyohpilization process;
• the design and execution of experiments on laboratory pieces of equipment with the aim of testing the models;
• the definition of experimental protocols based on the model to accelerate process development and allow process optimization.
Competencies the intern will develop thanks to the internship experience
• Use of advanced computational tools and their practical applications to lyophilization processes.
• Understanding of the procedures for development and characterization of lyophilization processes.
• Organization and execution of lab scale experiments for lyophilization process development
• Ability to build on Quality-by-Design approaches for development and understanding of biopharmaceutical manufacturing processes.
Requirements
• BSc degree in Chemical Engineering.
• Knowledge of the lyophilization process and of the relevant equipment.
• Comfortable with process modeling, design of experiments and optimization tools.
• Hands-on experience to support the conduction of simple experiments in the lab.
• Comfortable in the use of Matlab.
• Knowledge of oral and written English language.
Degrees of interest: BSc degree in Chemical Engineering.
Add to my event