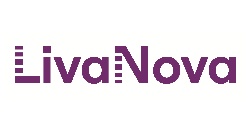 BIOCOMPATIBILITY AND TOXICOLOGY SPECIALIST
LivaNova transforms technology into meaningful solutions by investing in product innovation that improves patient outcomes and is global, accessible, relevant, and breakthrough. LivaNova's business units – Cardiac Surgery (CS) and Neuromodulation (NM) – have the people, skills and drive to embrace new technologies and explore opportunities that advance patient care across the globe.
Our Saluggia site is the biggest plant in the Vercelli area. In addition to LivaNova, other leading companies in the biotechnology field are based here. LivaNova's headcount in the Saluggia plant includes more than 600 employees working in the therapeutic area of Cardiac Surgery.

As Biocompatibility & Toxicology Specialist in R&D you will be in charge of assessing the biological and toxicological risks associated to materials and processes used for the manufacturing of the company's cardiovascular devices and provide support for planning and coordination of testing activities in compliance with the relevant international guidelines.
Main activities and responsibilities will be as follows:
Collect and interpret chemical and toxicological data on materials and processes used for the manufacturing of the Company's products to assess the biological risk associated to their clinical use.
Participate in the definition of the testing strategy to verify product biological safety and performance in vitro & in vivo according to the recommendations of the ISO 10993 standard series and related guidance documents.
Monitor the testing activities for biological safety assessment that are outsourced at external Contract Research Organizations (CROs) by ensuring that timelines are met and results obtained as per project plans.
Generate study protocols and reports in English language and revise technical documentation to support the submission to European Notified Bodies or other regulatory Authorities (e.g. US FDA, Chinese FDA, etc.).
Collaborate with other functions in the Company (e.g. Operations, Regulatory Affairs, Quality Assurance) to provide support in process change impact evaluation with respect to biological and toxicological risk.
Identify, establish and maintain collaborative relationships with expert consultants and testing laboratories providing services and technical support to product verification.
Promote and maintain an up-to-date knowledge and expertise on international standards and guidelines related to the biocompatibility assessment of medical devices.
The ideal candidate should have:
Degree in Biotechnology, Chemistry, Pharmacy or equivalent in the area of the Life Sciences;
Minimum 1-2 years experience in healthcare-related projects involving toxicology (biomedical, pharmaceutical, medicine, etc. );
Advanced/proficient use of written and spoken English language is mandatory.
The following knowledge and skills are preferred:
Experience in developing testing plans and conducting critical interpretation of technical data;
Expertise in compliance regulations/requirements/guidelines related to medical device biocompatibility assessment (ISO10993 standard series, FDA Guidance "Use of International Standard ISO 10993-1, Biological evaluation of medical devices - Part 1: Evaluation and testing within a risk management process";
Good communication and organizational skills (study or work experience abroad is a plus);
Proactivity and flexibility to work in a complex and multidisciplinary environment;
Flexibility to flourish in a complex and rapidly evolving work environment preferred.
Degrees of interest: Degree in Biotechnology, Chemistry, Pharmacy or equivalent in the area of the Life Sciences.
Add to my event