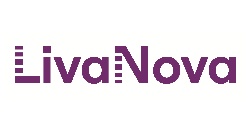 JUNIOR DESIGN ENGINEER
LivaNova transforms technology into meaningful solutions by investing in product innovation that improves patient outcomes and is global, accessible, relevant, and breakthrough. LivaNova's business units – Cardiac Surgery (CS) and Neuromodulation (NM) – have the people, skills and drive to embrace new technologies and explore opportunities that advance patient care across the globe.
Our Saluggia site is the biggest plant in the Vercelli area. In addition to LivaNova, other leading companies in the biotechnology field are based here. LivaNova's headcount in the Saluggia plant includes more than 600 employees working in the therapeutic area of Cardiac Surgery.
The purpose of the Junior Design Engineer is to execute the design of heart valves prostheses, annuloplasty rings and their accessories, with the goal of supporting the new product development, product changes, and more in general, to support in new ideas proposal.

Main activities and responsibilities will be as follows:
Contribute to the design of the devices and their accessories in the concerned fields. This task will be achieved through careful monitoring of the technical state of the art, adopting and following relevant standard and regulations, and having contacts with the scientific environment, such as Universities, Research Centers, and Consultants.
Contribute to the identification and/or evaluation of projects involving the concerned field of the position. Execution of the feasibility phase (supporting detailed project definition, a preliminary Risk Analysis, validation plan, timeline, cost estimate)
Execution of projects involving the concerned field of the position with the most appropriate technical solutions, the proper application of internal procedures and relevant standards, the correct generation of the technical documentation, always according to the internal QMS
Provide technical support for identification and qualification of external suppliers of goods or services
The ideal candidate should have:
Bachelor or a Master's degree in technical/scientific address and at least 2 years of experience facing problematics related to design of medical devices and their components and accessories.
The following knowledge and skills are necessaries:
Products, process and material technical regulations knowledge
Main design and process tasks knowledge
Main qualification and validation techniques/methods knowledge
Basic communications skills and good inclination to teamwork
Basic English knowledgeWritten and spoken reporting competence
Cad (2D and 3D) software knowledge
Basic Software experience (i.e. Office)
Degrees of interest: Bachelor or a Master's degree in technical/scientific address
Add to my event