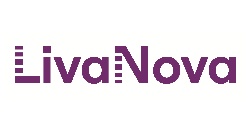 OXY AND DISPOSABLES ENGINEER
Position Summary:
The Oxy and Disposables Engineer improves products and processes in terms of quality and profitability; under close supervision of the Manager, Oxy & Disposable Engineering, he/she collaborates in optimizing compatibility of materials, manufacturing technologies, intended use of the finished device considering physical, chemical, biological constraints and potentialities and evaluating the potential impacts of changes or deviations in process, materials, design. He/She uses appropriate tools for root cause analysis and design development (e.g. fluid-dynamics simulations, prototyping, materials characterization, statistical analysis).
Essential Job Responsibilities:
Responsible for self technical skills development, in collaboration with the functional manager;
Openly discusses diverse inputs for product development and technical design reviews;
Collaborates to the definition of technical solutions for new products design and to sustain existing products lifecycle;
Applies and constantly improves knowledge of technology;
Supports the technical feasibility analysis for products or subsystems, as well as the investigation of product issues in order to identify root causes;
Understands and correctly translates product requirements into design;
Knowledge, Skills And Abilities Required:
Good knowledge of English;
Good knowledge of Microsoft Office suite;
Knowledge of Statistical approaches is a plus;Basic knowledge of Design Development processes;
Basic knowledge of Process Validation;
Basic knowledge of FDA Quality System Regulations, ISO 13485, Medical Device Directive;
Education:
Degree in Mechanical/Biomedical Engineering or equivalent scientific field.
Experience:
Preferably, but not mandatory, 1-2 years of experience in the Medical Devices or Pharmaceutical industry, in similar roles in multinational companies.
Location: our Mirandola Plant
Degrees of interest: Degree in Mechanical/Biomedical Engineering or equivalent scientific field.
Add to my event