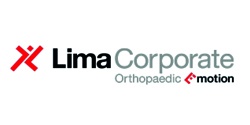 JR CLINICAL RESEARCH ASSOCIATE
We're looking for a Junior Clinical Research Associate who will manage and monitor the conduction of clinical studies and compliance to the protocol requirements with established timelines. He/ she will be involved in all stages of the clinical study, including initiating, monitoring and closing down the study.
Major Accountabilities:
Gain experience in study procedures by working with experienced clinical staff.
Support the other CRAs (or manage entirely) during the preparation of the study documentation for the Ethics committee and/or other required Competent Authorities submissions to ensure successful outcome.
Under close supervision, organize & perform the Site Initiation Visit: prepare and send the ISF and patients binders, train the study staff to the study-specific activities.
Monitor the study throughout its duration, which involves both remote monitoring and on-site visits at the study sites on a regular basis.
Verify data entered for consistency with original data source, track completed CRFs and timely respond to queries and requests.
Liaise and communicate with study staff on conducting the trial.
Maintain and update Clinical Master file and the essential study documentation.
Analyze data, discuss results and prepare monitoring visit reports/clinical presentations.
Organize and/or participate in kick-off and Investigator Meetings to review progress of ongoing clinical studies.
Review AEs and ensure adequate communication to the NCA according to procedures.
Here a description of a good candidate:
Academic education in Life Sciences or Medical Sciences (Biological Science, Pharmacy, Biomedical Engineering or other health-related discipline preferred)
English fluent
Accuracy
Analytical Thinking
Effective communication
Availability to travel (20-30%)
Degrees of interest: Academic education in Life Sciences or Medical Sciences: Biological Science, Pharmacy, Biomedical Engineering
Add to my event