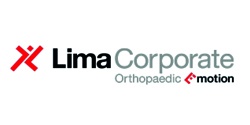 JR PRODUCT DEVELOPMENT ENGINEER
For our R&D dept. we're searching for passionate engineers ready to join our team.
Major Accountabilities:
Responsible for 2D and 3D drawings aimed at the implementation of prototypes, implantable devices and instruments for Extremities/Hip/Knees devices, starting from the Product Plan
Responsible for the definition of product codes and labels of implantable products and instruments, ensuring the apprising of all Functions directly involved.
Responsible to ensure the feasibility of the design and eventually to interact with manufacturing with the aim to find solutions to potential problems
Archiving drawings, instruments set list, design change module and all the technical documentation.
Required skills and competences:
Master Degree in Mechanical Engineering/Aeronautics Engineering/Aerospace Engineering
Minimum experience in 2D/3D modeling
Knowledge of traditional machining technologies (turning and milling)
Capacity to read and interpret technical drawings
Good communication skills
Teamwork
Proactivity
Flexibility
Good Time management
Precision and attention to details
Mastery of English language, both written and spoken (B2 level at least)
Degrees of interest: Master Degree in Mechanical Engineering/Aeronautics Engineering/Aerospace Engineering
Add to my event