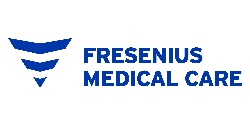 PROCESS ENGINEER
YOUR ASSIGNMENT
Provides engineering support, including equipment/tools troubleshooting, training, upgrades, efficiency and safety improvements, etc.
Through the use of Data, identifies and implements process parameters setup and changes that will improve quality and productivity
Supports new product launches and/or product changes
Originates and investigates quality events using RCA
Writes and executes regulatory documentation including IQ/OQ/PQ to ensure a state of control of assigned work center/equipment
Leads the installation and validation of equipment
Builds internal/external system to support replication of best practices and lessons learned
Tracks equipment downtime, identify bottleneck, and report downtime appropriately
Implements and maintains std operations along all the production lines: layout plan, process improvement plan and execution, equipment capacity estimate;
Supervises the implementation of Lean Management techniques in all the areas of the organization;
Analyzes and identifies potential areas of processes improvement;
Manages documentation and lean outcomes control, supervises improvement actions.
YOUR PROFILE
Master degree or similar education level in engineering disciplines.
At least 3 years of experience in similar positions
Ability to apply fundamental engineering principles to process understanding, problem solving and process improvement.
Strong Root Cause Analysis understanding
Lean Six Sigma Green Belt
Knowledge of process automation
Expertise in FMEA's
English level B1
Degrees of interest: Master degree or similar education level in engineering disciplines.
Add to my event