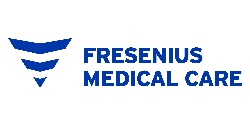 R&D PROJECT MANAGER
YOUR ASSIGNMENT
Leads complex R&D projects across all phases of planning, implementation, and production readiness and supports (Concept development, Requirements definition, Design Verification and Validation, Design Transfer);
Creates, optimizes, and drives structured schedules and project plans. Sets and meets deadlines with quality deliverables, effectively adapting and modifying plans based on changing conditions or data;
Works on problems of diverse scope where analysis of data requires evaluation of identifiable factors. Demonstrates good judgment in selecting methods and techniques for obtaining solutions;
Networks with senior internal and external personnel in own area of expertise;
Represents the R&D teams as core team member in the cross-functional program teams.
Collaborates across all the functional areas (R&D, Marketing, QA/QC, Regulatory, Clinical, Operations, Service and others) necessary to insure successful project completion and delivery;
Anticipates, identifies, documents and manages key program risks; proposes and drives appropriate mitigation and contingency plans;
Prepares project dashboards and communicates progress clearly across organizational boundaries and levels from individual contributor to senior executive;
Plans resource requirements and negotiates Core Team resources with R&D functional managers; assists Core Team Members in negotiating extended team staffing;
Leads teams to define and prioritize scope, objectives, and requirements;
Owns and manages Design History File;
Assists Core Team Members in resolving extended team and functional issues.
Assists with various projects as assigned by a direct supervisor;
Manages support regarding multiple projects, balancing priorities and resources appropriately to meet both project and business expectations.
YOUR PROFILE
Degree or similar education level in bio-engineering/mechanical engineering disciplines;
Project management training or qualifications is desirable;
Minimum 4 years in similar positions;
Regulatory standards (ISO 13485, Medical Device Regulations, 21 CFR 820.30, ISO 14971)
Proficient in the use of Project management tools and techniques to develop schedules, allocate resources, and track progress;
Basic in technical drawing;
Basic knowledge about plastic materials and relative production-and assembly technologies;
Very good IT skills (word, excel, power point, minitab);
English level B1;
Willingness to travel
Degrees of interest: Degree or similar education level in bio-engineering/mechanical engineering disciplines
Add to my event