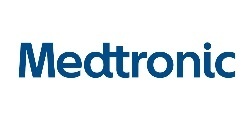 RCC CLINICAL RESEARCH SPECIALIST STUDY SUPPORT
ATTENZIONE: questa posizione non è attualmente aperta, ma è una di quelle che l'azienda ricerca con maggior frequenza.
MAIN PURPOSE OF JOB
The RCC Clinical Research Specialist (CRS Study Support) has expert knowledge of scientific methodology and specific Medtronic therapeutic areas and is the primary point of contact for specific Business Units (Bus).
RCC CRS execute Clinical Studies fully complying with Medtronic SOPs and applicable regulations and manage/coordinate all the other functions, acting as sponsor primary point of contact for the sites.

MAIN JOB DUTIES/RESPONSIBILITIES

Support in RCC studies:
Performs overall Study Management (Study alignment to milestones and status reporting, connecting with Functions and Sponsor management)
Provides to R&T Scientists consultancy for study design and study implementation optimization, according to Medtronic Clinical SOPs.
Identifies the clinical and economic gaps, assesses study feasibility, defines the target population and identifies geography/centres.
Connects with local organization to understand local needs.
Supports the Designs, Drafts or Reviews CIP, CRFs and all study documents in collaboration with the Project Manager and other study functions.
Coordinates study document approval process.
Review and/or interprets results of clinical investigations in preparation for publication.
Supports Medical writing, study reports, scientific publication, evidence dissemination and medical communication.
Support in RCC Services:
Performs literature reviews, master file/value summary revision and development.
Support Advisory Board scientific management.
Initiates, executes and closes Clinical Healthcare Services fully complying with RCC SOPs and manages/coordinates all the other functions, acting as primary point of contact for the sponsor
Performs the overall Project Management of the clinical and scientific support activities for Clinical Healthcare Services (budget and milestones planning, alignment and status reporting, connecting with Account Management)
Maintains scientific relationships with physicians and other MDT scientists with the goal to inquire, discover and disseminate scientific evidence

JOB QUALIFICATIONS
KNOWLEDGE/EDUCATION
University Masters or Bachelor's degree in relevant technical, clinical or biomedical field
General knowledge of 'Good Clinical Practice' and applicable regulations
JOB EXPERIENCE
3 years relevant experience in the clinical field or previous experience in medical device sales/marketing figure
SKILLS
Ability to think in the bigger picture and have global perspective
Strong judgment & interpersonal skills
Strong problem solving & influencing skills
Strong oral and written communication skills in local language and in English (additional languages are welcome)
Demonstrated ability to work effectively on cross-functional teams
Demonstrated ability to work in a matrix organization
Project management and scientific writing skills
Ability & comfortable to ensure strict adherence to regulations
Ability to multi task & to effectively deal with competing business priorities
Customer focus
Willing to travel globally
Degrees of interest: University Masters or Bachelor's degree in relevant technical, clinical or biomedical field
Add to my event