PHILIPS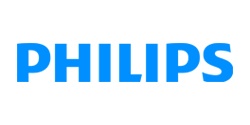 Philips is a leading health technology company focused on improving people's health and enabling better outcomes across the health continuum – thereby creating value for its stakeholders.
Leveraging our expertise and experience in both the clinical space and consumer technologies, we're helping healthcare providers, payers, consumers and companies address the challenges they face – by applying our unique ability to develop and deliver solutions that span the health continuum.
We're convinced that in this connected world, it's vital to take a holistic and seamless view of the end-to-end patient journey.
At Philips, we are ideally positioned to help consumers on their health journey and to connect them to their caregivers for the right intervention, at the right place, at the right time.
We want to deliver integrated solutions that 'join up the dots' across the health continuum by:
helping people to take an active approach to their own health;

dissolving barriers and facilitating a seamless flow of data so patients no longer have to keep answering the same questions;

giving clinicians the tools they need to make first-time-right diagnosis and deliver personalized treatment;

supporting the patient's recovery when they return home.
As we address healthcare as a 'connected whole' in this way, we can unlock gains and efficiencies and drive innovations that help improve people's health and enable better outcomes at lower cost.
We are increasingly partnering with hospital customers in new business models, engaging in long-term strategic partnerships to innovate value-added integrated solutions.
Our Businesses are
Diagnosis & Treatment, which unites the businesses related to the promise of precision diagnosis and disease pathway selection, and the businesses related to image-guided, minimally invasive treatments. This segment comprises the Diagnostic Imaging, Ultrasound, and Healthcare Informatics businesses
Connected Care, which focuses on patient care solutions, advanced analytics and patient and workflow optimization inside and outside the hospital, and aims to unlock synergies from integrating and optimizing patient care pathways, and leveraging provider-payer-patient business models. This segment comprises the Monitoring & Analytics, Therapeutic Care, Population Health Management, and Sleep & Respiratory Care (including the Home Respiratory Care business) businesses
Personal Health, which focuses on healthy living and preventative care. This segment comprises the Personal Care, Domestic Appliances, Oral Healthcare, and Mother & Child Care businesses
Philips headquartered in the Netherlands, generated 2018 sales of EUR 18.1 billion and employs approximately 77,000 employees with sales and services in more than 100 countries.
Webinar
Evento
Location
Tipo
Dettagli