LIVANOVA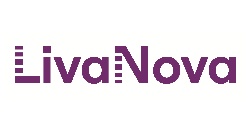 LivaNova is a global medical technology company built on nearly five decades of experience and a relentless commitment to improve the lives of patients around the world. Our advanced technologies and breakthrough treatments provide meaningful solutions for the benefit of patients, healthcare professionals and healthcare systems.
At LivaNova, we understand the importance of bringing both clinical and economic value to our customers. We are a strong, market-leading medical technology and services company, offering a diverse product portfolio and global reach. LivaNova is listed on the NASDAQ stock exchange under the ticker symbol "LIVN."
LivaNova is a market leader with a workforce of approximately 4,000 employees worldwide. We are headquartered in London (UK) and maintain a presence in more than 100 countries.
LivaNova operates as two businesses:
Cardiovascular: We are a global leader in cardiac surgery based on many factors, including our established leadership position in heart-lung machines and recognition as the world's #1 cardiopulmonary bypass company. Notably, we offer the only sutureless valve for aortic surgery. We also offer Advanced Circulatory Support, including Extracorporeal Life Support and Percutaneous Mechanical Circulatory Support. Our advanced technologies have made significant contributions to cardiac surgery and provided positive outcomes for many patients who have needed cardiac and cardiopulmonary support.
Neuromodulation: As pioneers of the VNS (Vagus Nerve Stimulation) Therapy® System, we continue to advance medical device solutions for people affected by Drug-Resistant Epilepsy, Treatment-Resistant Depression and Heart Failure. We also treat obstructive sleep apnea (OSA) with an implantable device that stimulates multiple tongue muscles via the hypoglossal nerve, opening the airway while a patient is sleeping.
LivaNova is improving the quality of life through innovation for every patient, every day.
Website: http://www.LivaNova.com
Industry: Medical Devices
Specialties: medical devices, neuromodulation, and Cardiac Surgery
Webinar
Evento
Location
Tipo
Dettagli